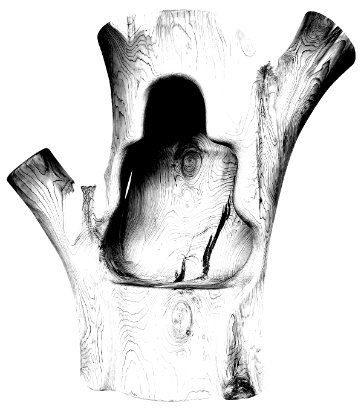 The "Trees of Life" are unique works, made from exceptional trees at the end of their life or fallen in the storms ....
Engulfed in the heart of the Tree, I become again the amazed child,
I am re-enchanted by the energy of the Tree.
The palpable meets the impalpable...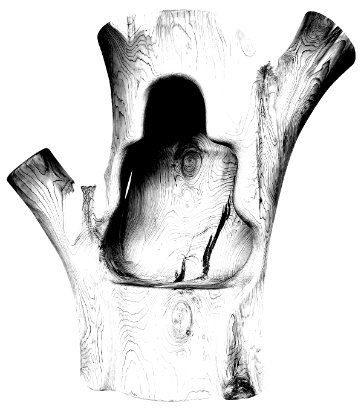 The art of form meets that which has no form...
Perception leads us into a larger domain, the domain of the inner space...
There where, from the calm, the Peace and the Joy,
A new consciousness can unfold...
The tree in its wild state inspires us... its shapes, its branches, its knots, its curves... are all particularities that make it unique. The final shape is the result of an intimate dialogue between the Tree and the Artist. The idea is to magnify what Nature has forged over time.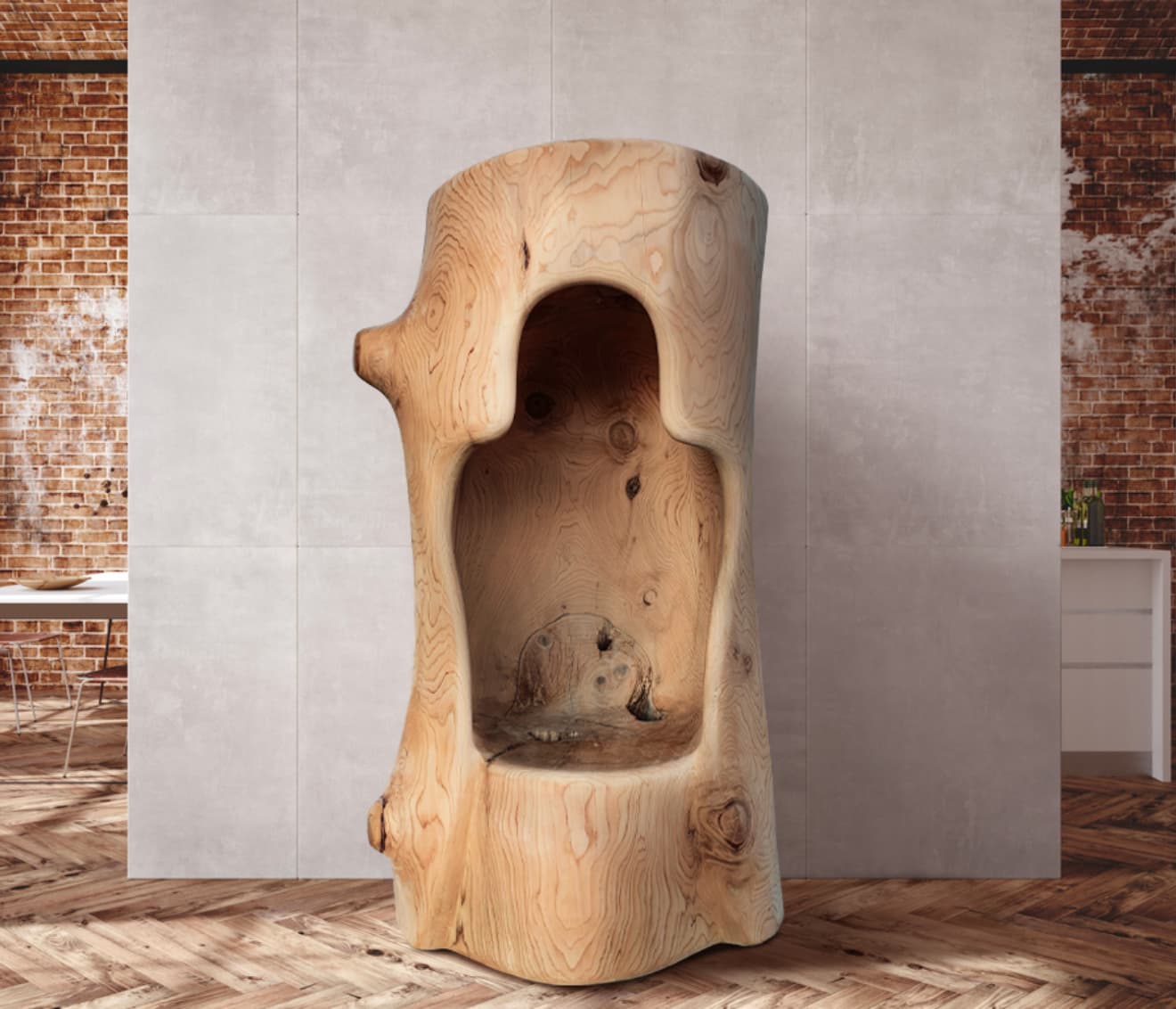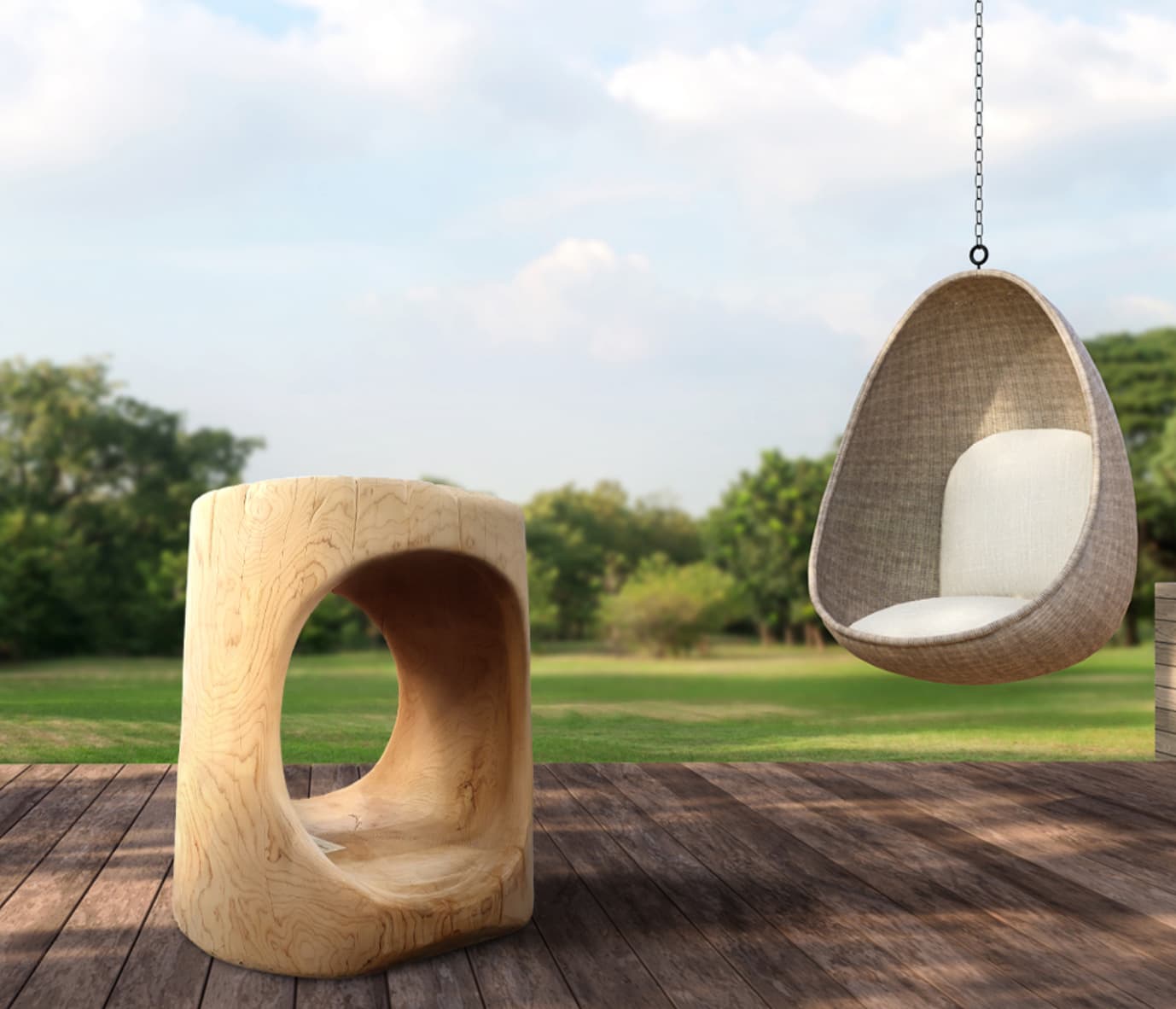 The DESIGN universe proposes a more radical, more refined approach...
The inspiration of the form comes to impregnate itself in the heart of the Tree which keeps its energetic power. It supports and amplifies the power of the geometry that leads to Presence.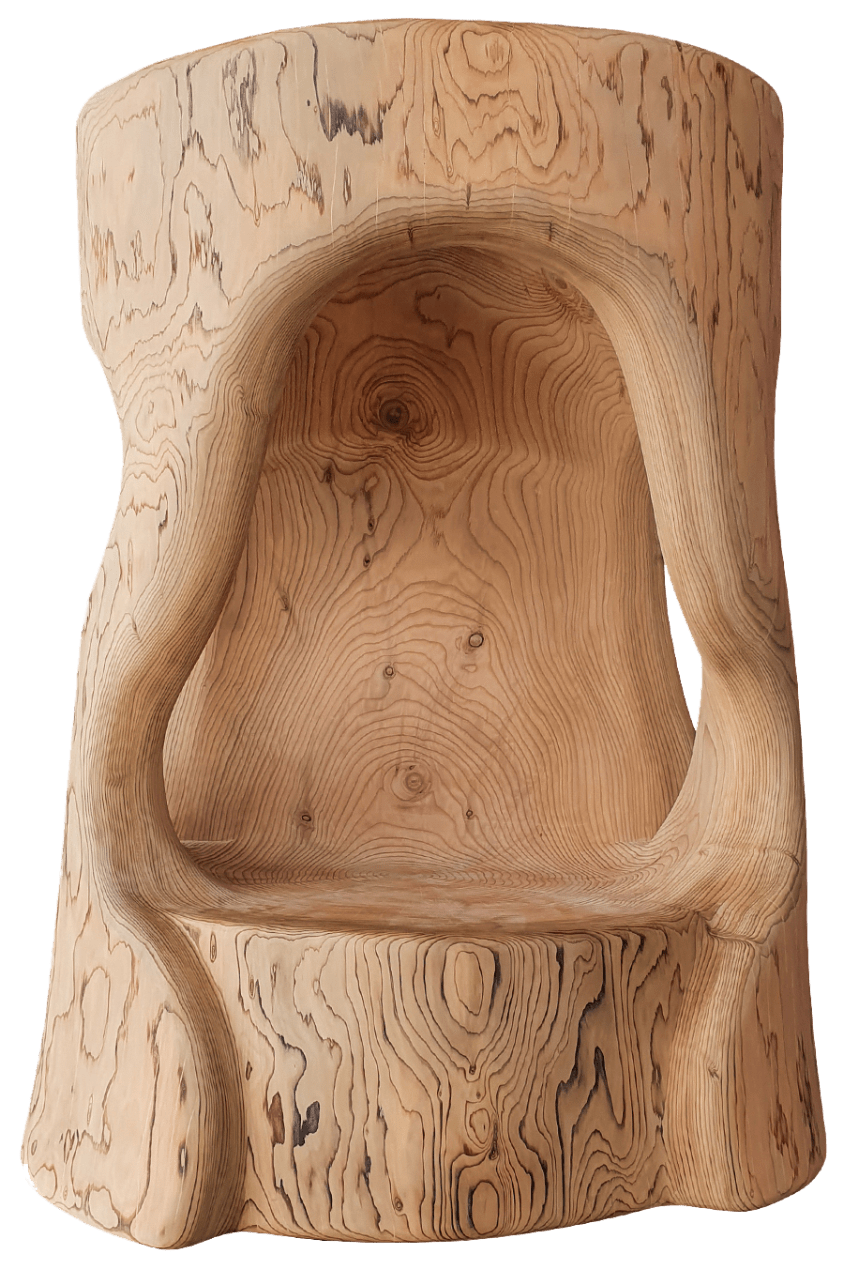 Unique, ethnic, contemporary, refined and powerful biosourced creations that bring us to the "Presence", the essence of being.
The Trees of Life are "In & Out" wooden sculptures that welcome you to the heart of the Tree.
Since 2012, we give a second life to trees that have fallen in storms or at the end of their life.
We sculpt the interior of the tree to create a welcoming space in which humans, in search of their true nature, can come and curl up and recharge their batteries.
ZEN sensation, deep resourcing, the soothing feeling calls for meditation and well-being. A moment in the alcove of our creations is an immediate response to any form of stress.
Presence" is a reconnection to the moment and it is in the heart of the SELF that PEACE is found.
How to choose your sculpture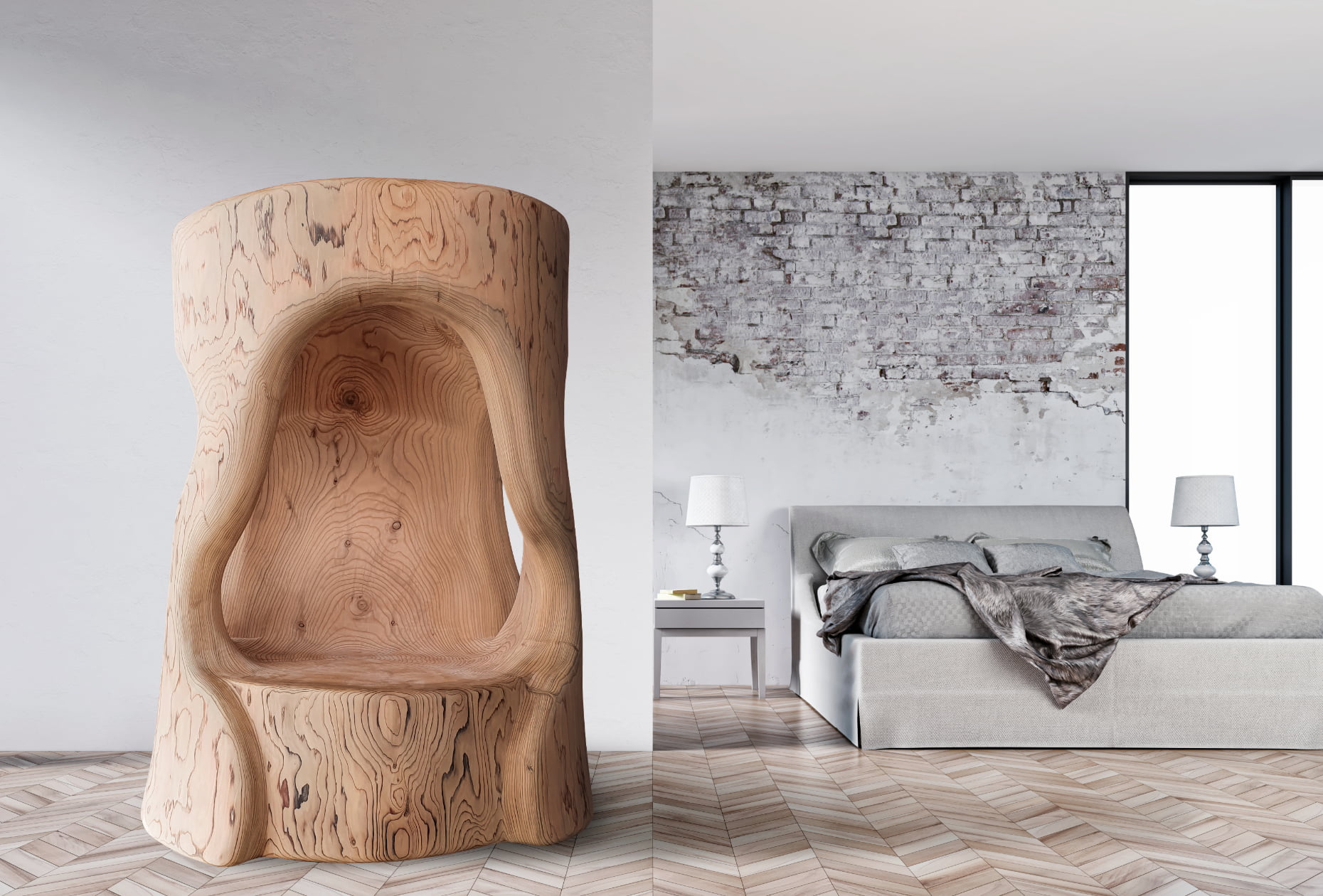 Two universes of forms for a unique interior experience.
Our sculptures adapt to all environments.
The Tree is a universal element that symbolizes both the power and the connection between heaven and earth.
The WILD universe gives unique exterior shapes, close to the forms of the Tree.
The shape of the seat is reproducible. It will define the inner atmosphere. The use of the golden number increases the sound and resonance tenfold.
The DESIGN universe allows to give a contemporary touch, while keeping powerful and resourcing seats.